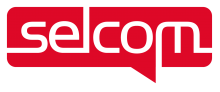 Company Name
Selcom Paytech Limited
Company Website
Company Email
info@selcom.net
Address
8th Floor, Uhuru Heights, Bibi Titi Mohamed Road, 33 Kibasila, 11102 Upanga Mashariki, Ilala CBD, P.O. Box 20656, Dar es Salaam, Tanzania
Company Description
Selcom is a Pan African cross-segment financial and payment services provider, providing its customers across Sub-Saharan Africa, with a full range of electronic payment products and services focusing on digital, card and card-less processing services.
Selcom's digital solutions are easily customizable to support not only the needs of the for-profit sector, but also to support the non-profit sector to solve challenges faced by the underserved communities within the country.
Selcom currently boasts a network of over 50,000 agents and merchant touchpoints for assisted bill payments as well as agency banking services.