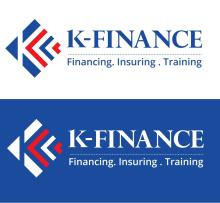 Company Name
K-FINANCE LIMITED
Company Website
Company Email
info@kfinance.co.tz
Address
Mikocheni, Rose Garden Road near Pakistan Embassy
sector
Banks, Finance & Investments
Company Description
K-Finance Limited is a privately owned microfinance institution operating in Dar es Salaam and Dodoma serving to both the employed and entrepreneurs whose operations began in 2008 after being registered and incorporated in Tanzania as a financial service company providing loans and became licensed in 2021 as a Microfinance Institution under the Central Bank of Tanzania regulations.
K-Finance is a brainchild of its founder and Board Chairperson Mrs. Devotha Minzi, professionally an economist and a researcher who quit a successful career with the Bank of Tanzania with a vision of supporting a more vibrant private sector in Tanzania through the support of SMEs. It was her wish and dream that through K-Finance interventions more enterprises will be established and grow and allow more Tanzanians to enter middle-income level.
K-Finance's vision was partly inspired by the ground breaking work of Mohammed Yunus, the visionary behind the microfinance movement, who established that the poor could reliably repay their loans and could use the loans to grow their businesses. Taking advantage of the ground space created by the financial sector reform initiated by the United Republic of Tanzania since 1991, it was conceptualized to establish a friendly MFI that would provide financial products and services tailored to the unique needs and limitations of the low income entrepreneurs working in the informal sector.